Business
10 Email and Content Marketing Tips for Connecting with Customers
The email has remained an effective communication method with existing and potential clientele over the years and still remains to be. For instance, to receive customer feedback, present new features or products, and as a result, your customer returns to your business wanting more. Let us discuss some content marketing tips that would be beneficial for businesses to connect with customers with email.
People receive tons of emails daily, and you must think outside the box to get noticed from the pile. As a result, you can stand out from the competitors. Meanwhile, email marketing is cost-effective. That makes it the go-to communication method for businesses to reach and engage with potential and existing customers. As everyone uses email, you can send emails anywhere or from your corner office. That would assist in expanding your business and your clientele.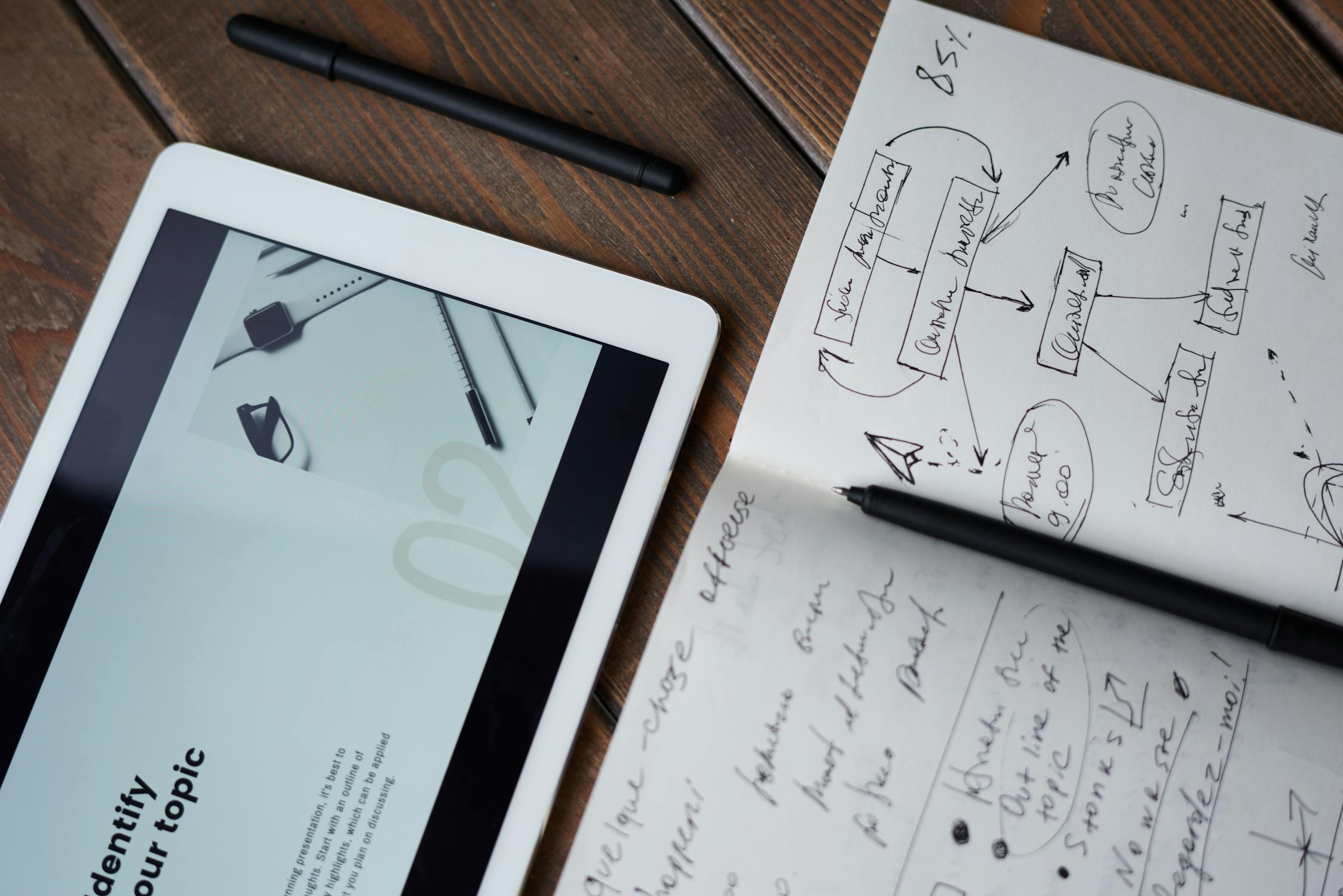 Photo by fauxels from Pexels
As the digital world continues to expand, content marketing is becoming an increasingly powerful tool for businesses to reach their customers. By providing valuable and interesting content, businesses can create a connection with their customers and build a strong network of loyal followers. Developing an effective content marketing strategy is essential for any business looking to engage with their customers in the online space. In this article, we will provide helpful content marketing tips on how you can use content marketing to effectively connect with your customers.
Content marketing gives marketers a unique edge, that is, an opportunity to create an audience to whom you can promote your products or services. Instead, businesses often use this channel to boost sales. Companies can use the medium to share their content with clients and should do it more often.
1. Simplify
Suppose businesses want existing and potential customers to click on the links. In that case, you must consider simplifying the message you want to communicate with them.
The lack of distraction prompts the customer to take action by clicking on the link. Such an approach would be sure to succeed and give results. The same way your scheduling system should be. Picktime is an online appointment scheduling software that can do that just right. The software organizes the client schedule and sends automated reminders over emails or SMS. As a result, they would be on time for the appointment scheduled, or if they want to make any changes, they can do it effortlessly. That would avoid no-shows, which would be beneficial for the business. The software also has a dedicated booking page to ease the booking process, and that would enhance customer experience. You may even integrate payment gateways to receive partial or complete payments. The software also has other features that would improve efficiency and productivity.
2. Know your customers
Content marketing is an essential part of any successful business strategy. Knowing your customers is essential for leveraging content to build relationships, drive customer loyalty, and increase sales. Here are some content marketing tips on how to get to know your customer base better as part of your content marketing efforts:
Start by gathering information about who your customers are – their age, location, gender etc. Additionally, it's important to consider what interests them and what kind of content they would be most likely to engage with. Utilize customer surveys and feedback forms in order to get a better understanding of the people you're trying to target in order tailor your content accordingly. Doing research into the various online communities related to your niche can also help you gain insight into what type of content resonates best with potential customers along with getting ideas for topics that could be covered within future campaigns.
To cater to your customers, you must know what they need, like and dislike. That is why you have to research; it will open you to a world of information. For instance, what the customer's priorities are, preferences and demands. Once you have the information, you can develop strategies to target and identify the intended audience. You can use personalized emails to target the audience.
3. Use images that help the customer visualize
Images should be part of the content strategy, but they should not be the strategy to converse with the audience. Images assist the customer in understanding the context and visualizing what you are trying to communicate with them. That would boost the reading experience. If you, for instance, include stock images or other images that do not relate serves as a distraction. Therefore, you should avoid using such images.
4. Optimize lead magnet
Content marketing is a powerful tool for driving leads and increasing profits, but it can be difficult to get right. To ensure maximum success and ROI, marketers must optimize their lead magnet. Here are some content marketing tips to help you create an effective lead magnet that drives conversions and builds a loyal customer base.
First and foremost, determine the key elements of your target audience. Who are they? What do they need? Knowing this information will help you identify the type of content your ideal customer is looking for, allowing you to craft an effective lead magnet that appeals directly to them. Once you've identified your target customers, create a landing page with compelling content that speaks directly to them. Use persuasive language and graphics to draw users in and encourage action.
Optimizing lead magnets can assist in adding more subscribers to your email list. Lead magnet probably is the initial point for customer interaction, and generally, see when they land on a brand's website. Therefore, it has to be eye-catching and compel customers to click on the link. Not optimizing the lead magnets would result in brands losing potential clients. Consequently, you have to focus on making the lead magnet exclusive, eye-catching and appropriate to the business. For instance, you can offer customers a discount code to encourage them to take action. You can also offer a freebie when the customers give their names and sign up with their email.
5. Subscriber segmentation
Customer segmentation is a method that businesses can use to categorize their subscribers depending on their preferences and interests. As a result, you can send them relevant content, discounts and other messages you want to communicate with them. Furthermore, it is an integral part of email marketing, as that will enable you to send them personalized emails. With this technique, you can make different versions of your email. For instance, a welcome email, an acknowledgement email, and a follow-up email.
Furthermore, subscriber segmentation keeps the customers motivated to receive emails as they receive personalized and relevant emails only.
6. Welcome your customers
Customers receive an email when they sign up or purchase a product. That is a welcome email and is usually sent to the customer automatically. While creating a welcome series, you have to determine where the customer is in the brand journey. As a result, you can develop a set of emails with specific purposes. A welcome email ideally encourages the customers to receive further emails if they receive emails daily from the brands.
You May Also Like: What Are The Best Email Data Collection Tools In 2023?
7. Automated emails
After you have created a welcome series email, you can consider automating sending the email. As a result, you do not have to send emails manually every time. That will save significant resources and time. You can use tools such as MailChimp, Constant Contact, Campaign Monitor and Convertkit to automate email sending. Thereby, you no longer have to send the email manually.
8. Develop mobile device-friendly emails
These days, potential customers use mobile devices to check their emails, making it essential to develop a mobile device-friendly email. Especially when running a sales or promotional campaign for a product. That would enable the customers to view the email, click on the links and visit the brand's website on mobile devices or give them the option to do so.
9. Improve open rate
With the rise of content marketing, understanding how to increase email open rates is becoming increasingly important. Email open rates are not only a key indicator of success for marketers, but also an indication of engagement from readers. It's essential for businesses to understand what tactics can be used to improve the performance of their emails and engage their audience. Here are some top content marketing tips that will help you boost your email open rate in no time:
Firstly, focus on personalization. If you can make customers feel like each communication was tailored just for them, they'll be more likely to click through and take action when they receive your emails. Make sure that your messages contain relevant information based on customer data such as interests or purchase history – this will give them a sense that you truly understand their needs and wants.
You can adapt the A/B testing method to test content to increase the opening rate. You can also use this technique to onboard more customers with a product or service. On the contrary, it is difficult to determine what works best for the brand. You can use the A/B testing method to determine what works best for the brand. For instance, when developing the email for the campaign, you can create multiple versions to determine which works the best.
10. Timing is crucial
You have to identify the best time to send customers the email, and various factors contribute to determining the time. For instance, when the customer last visited the website, the actions they took during their visit, whether they have made any transactions, and so on. You may consider using Google analytics tools to determine the best time.
By following the content marketing tips outlined in this article, you can make sure that your emails are engaging and highly relevant to your readers. Additionally, it is important to continue testing different types of designs and content to ensure that you are getting the best possible results from your email marketing efforts.